Class of 1968 - 10th Reunion
Marilyn Koenig Gaev sent me this group picture of the CHS class of 68 - 10 Reunion in 1978. I am in the picture but I do not remember much about it. If anyone has any more pictures or data about our 10th reunion please pass them along. When you view the pictures you may right click on any picture to save to your computer for viewing or printing.
From Panthers Tail....

The reunion was held on Saturday June 24, 1978 at the Woodcrest Country Club in Cherry Hill, NJ Over 250 people attended this dinner dance that was organized by Rae Meyer Reeh, Stuart Sarshik, and Robert Steinhart.
I do not have pictures from the 20th reunion but I do have this description from the CHS Alumni Newsletter...

Classmates from as far as Wyoming, Arizona, and California came "home" on November 26, 1988 to attend their 20th class reunion at Cedarbrook Hills Country Club. Many of the 275 people in attendance donned buttons emblazoned with their yearbook picture. After a sit-down dinner, a 1988 class picture was taken and a rousing game of 1968 Trivia was enjoyed by all.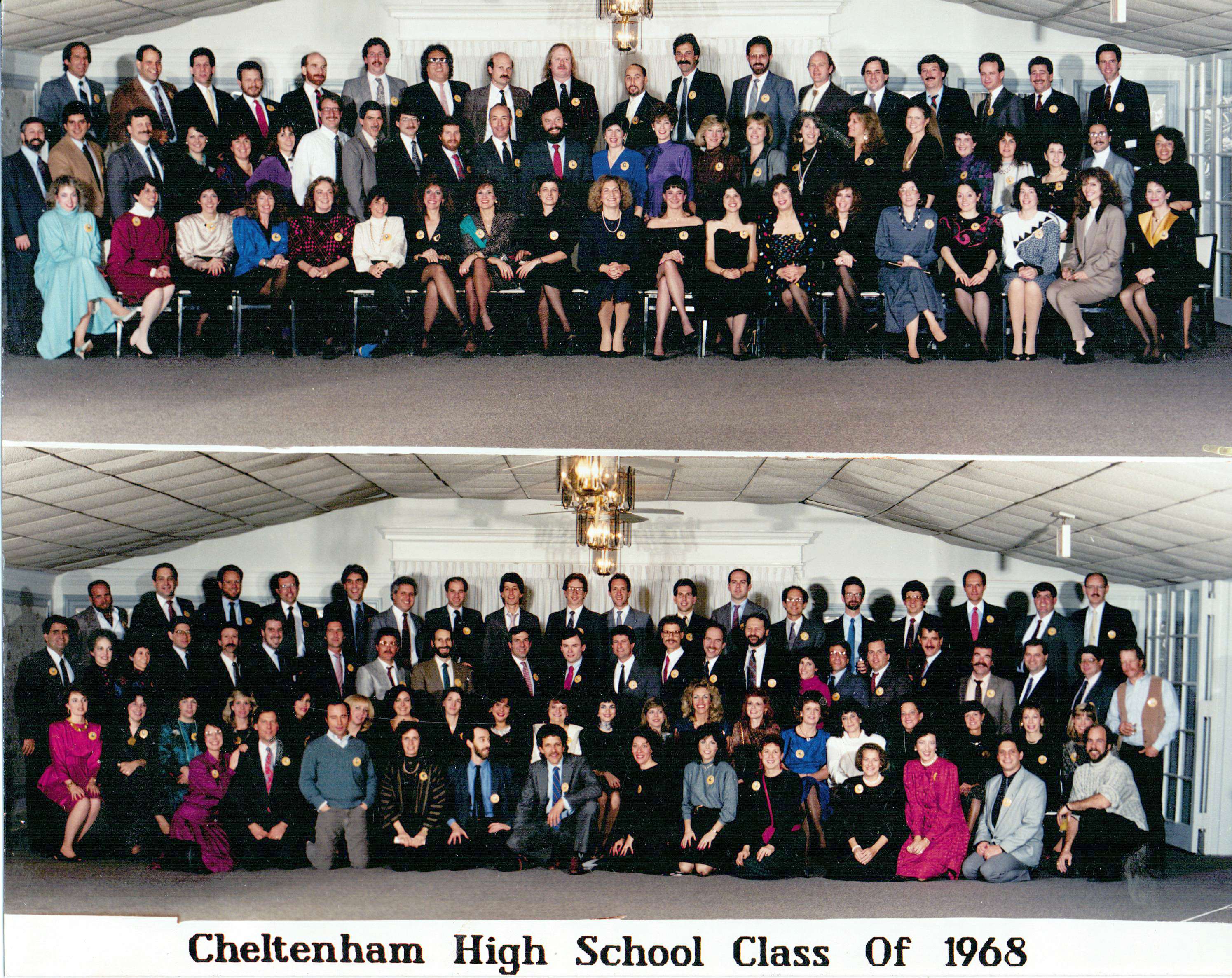 CHS Class of 68 - 10th Reunion